HARBINGER.html
"A BITTER GOD TO FOLLOW, A BEAUTIFUL GOD TO BEHOLD"
HARBINGER.html was made for the Twine Survival Guide game jam using SugarCube (2.34.1) in Twine 2.

🪄 APRIL 2022 🪄 HARBINGER.html has been published in Issue #2 of Voidspace, a zine for interactive arts!

This program assesses your compatibility with one of three fathomless gods and then teaches you the corresponding ritual to remake the world in its image.

I showed up pretty late to this jam, but I managed to put something together. I missed doing game jams! In this piece, I've also experimented with making music! Special thanks to Ruune for showing me how to create some tunes! 🎶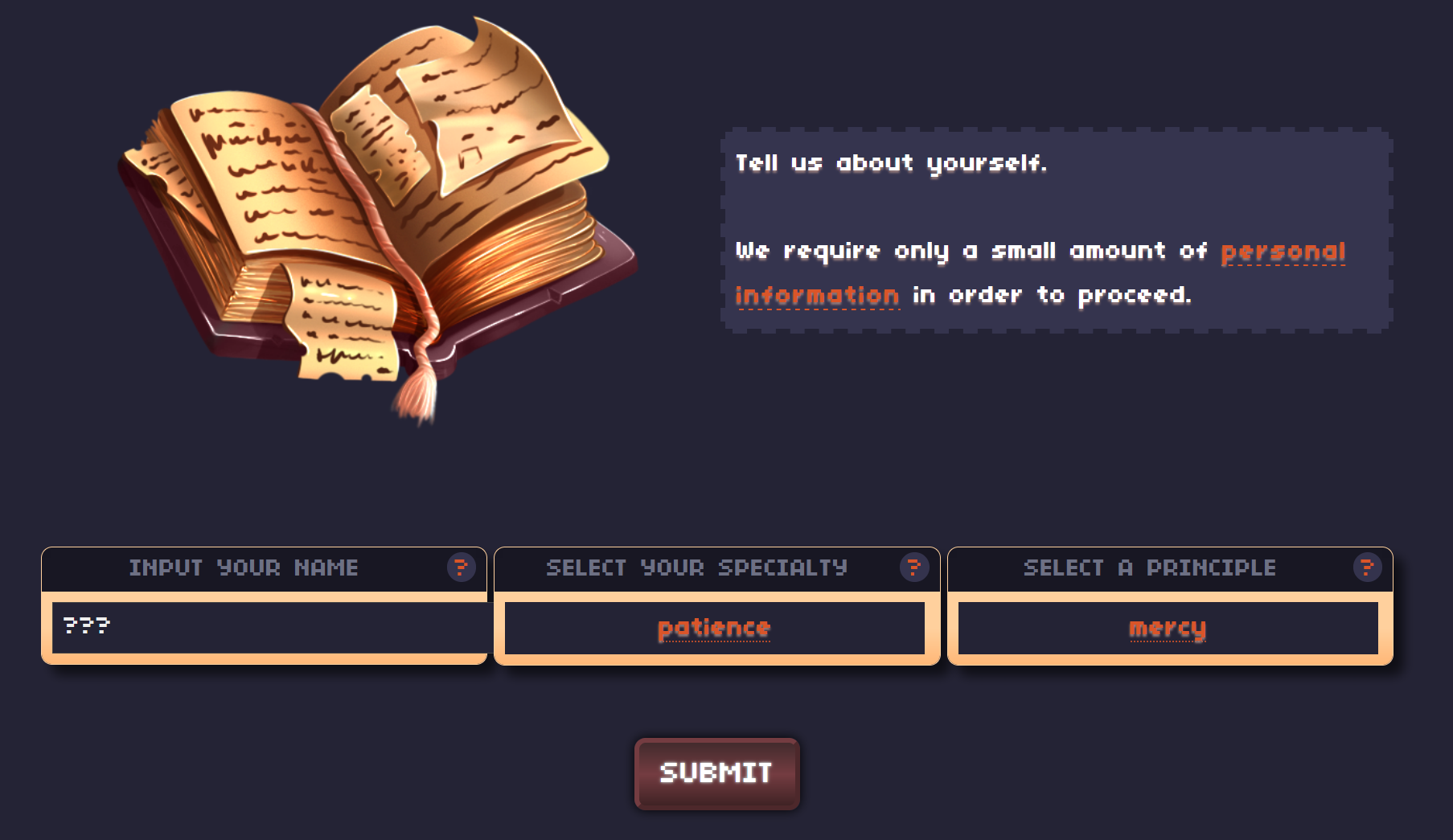 THE TWINE GRIMOIRE
If you're in need of a literal guide to surviving Twine, you can also check out my Twine Grimoire, which includes two free volumes:
CALCULATING AFFINITY . . .
Comments
Log in with itch.io to leave a comment.
This was really interesting! Barebones, but I really liked the concept.
Thank you! It's definitely sparse, just a glimpse into a world where even "summoning an alien god" is something you can opt into with an impersonal corporate survey. Glad you enjoyed it!

this was great!! it might have been cool if the affinity calculation portion had a few more questions, but regardless this is a super cool concept and you executed it really well. did you take any inspiration from the podcast The Magnus Archives?
Thank you so much, I'm so glad you enjoyed it and I appreciate the feedback! I haven't listened to The Magnus Archives, but it sounds like it'd be up my alley.