NOW AVAILABLE: The Twine Grimoire: Volume 2!
---
Vol. 2 has been published!
I've revised, improved, and compiled several more tutorials from my Patreon into a single downloadable volume.
💸 Free PDF download!
📖 63 pages
⭐ 6 detailed tutorials on different intermediate ways to customize your Twine® 2 projects with CSS & HTML
📚 Discusses SugarCube and Harlowe story formats
More info is available on its page!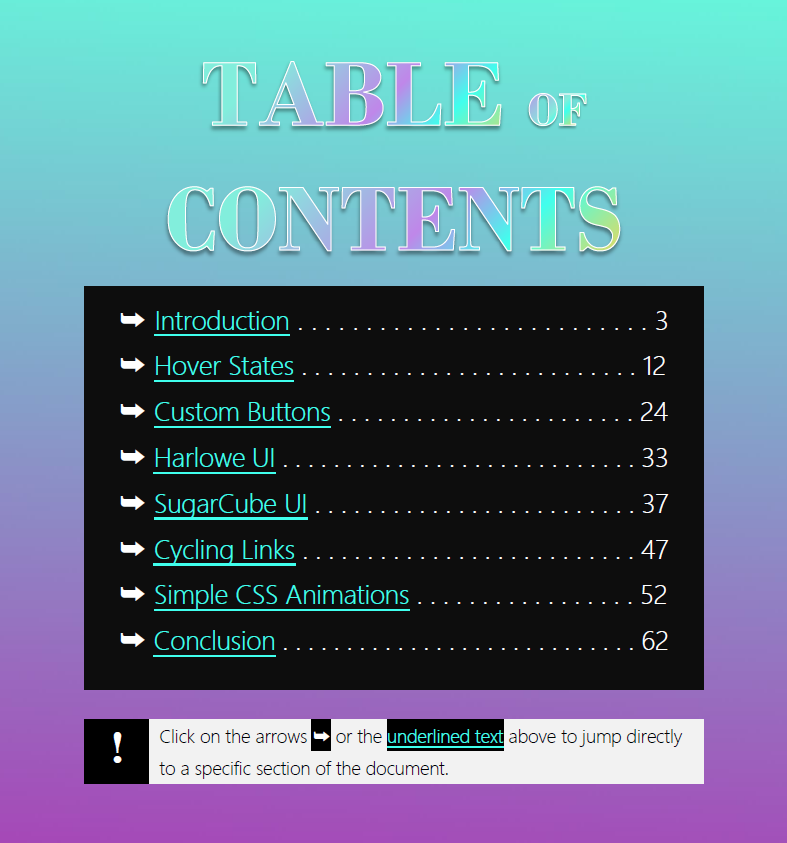 And if you need to brush up on Volume 1, you can always download it for free below!

Enjoy!
Get The Twine® Grimoire, Vol. 1